| | |
| --- | --- |
| Lineage Papers of Florence Kidder | |
Written by Dail, Miss Allayna Nichole
Thursday, March 28, 2019 01:26 PM
Lineage Papers of Florence Kidder
It is a stroke of good fortune that as we are changing our storage provider for our valuable lineage papers, we temporarily have in our possession the lineage papers from our founding members.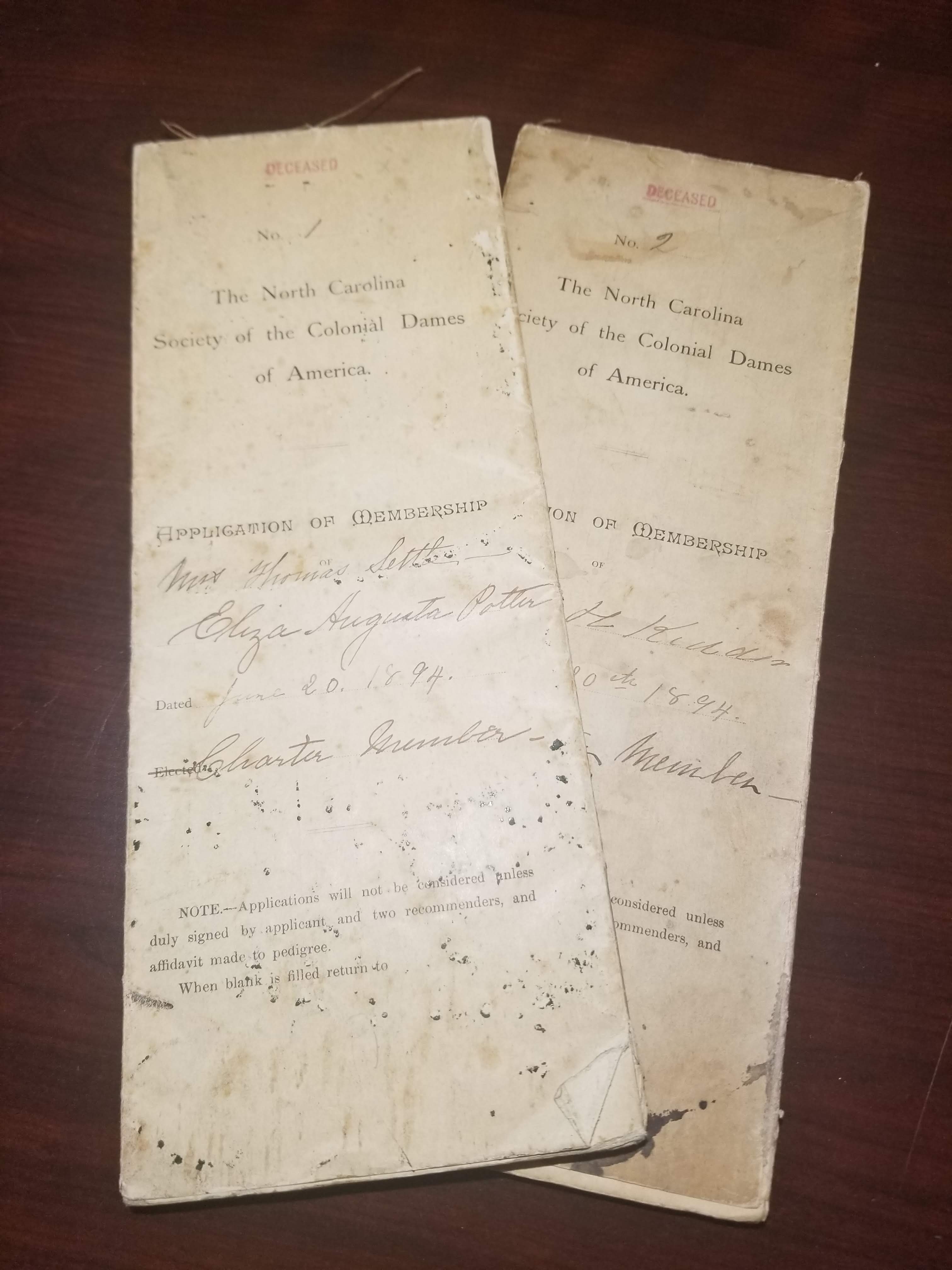 These lineage papers will be on display Friday night at the reception at the Headquarters house before the Pilgrimage event, but if you are unable to attend the reception we still wanted to provide you with the opportunity to view the papers of our founder, Florence Kidder. Surprisingly, her member number was NC-2!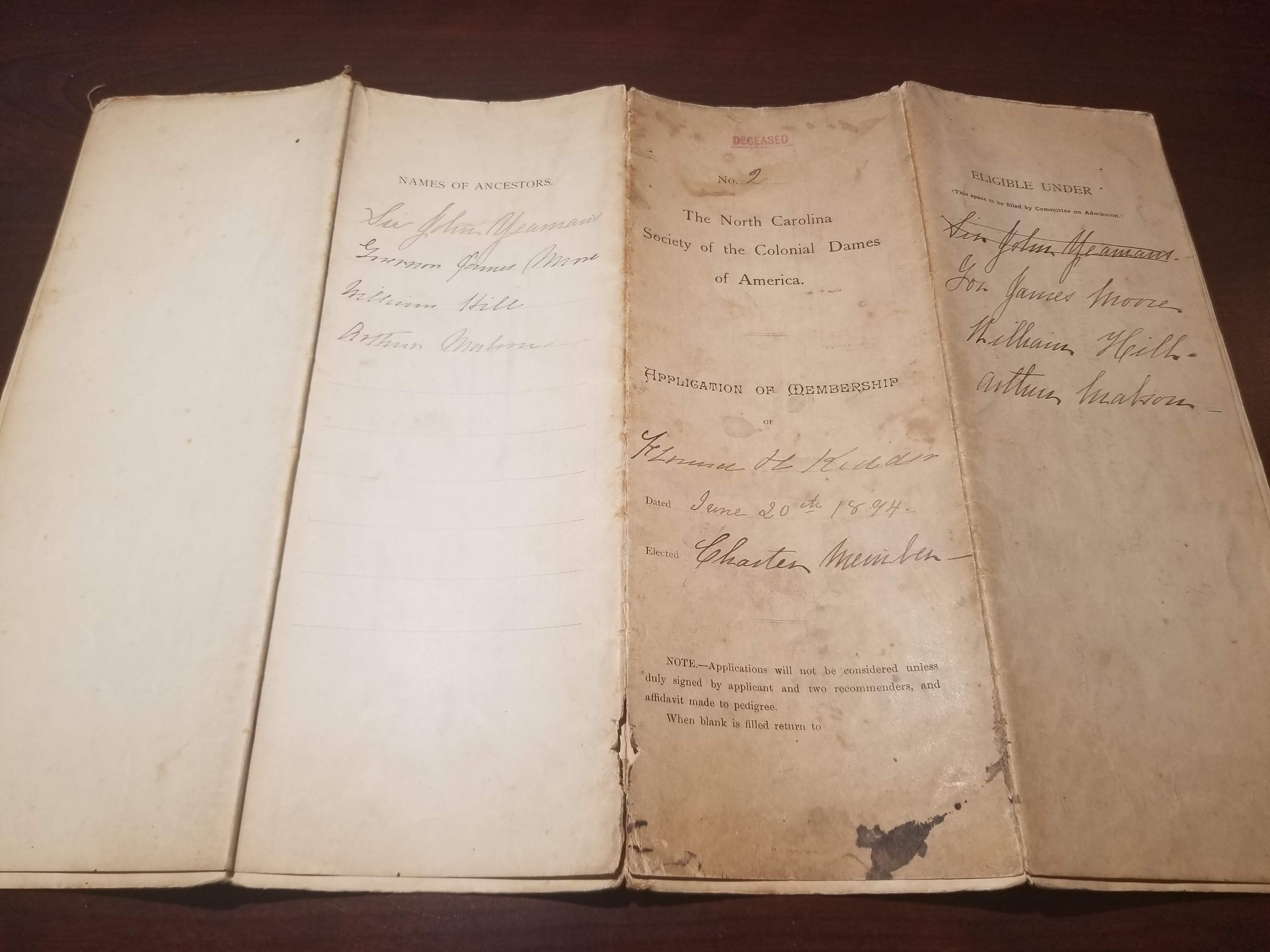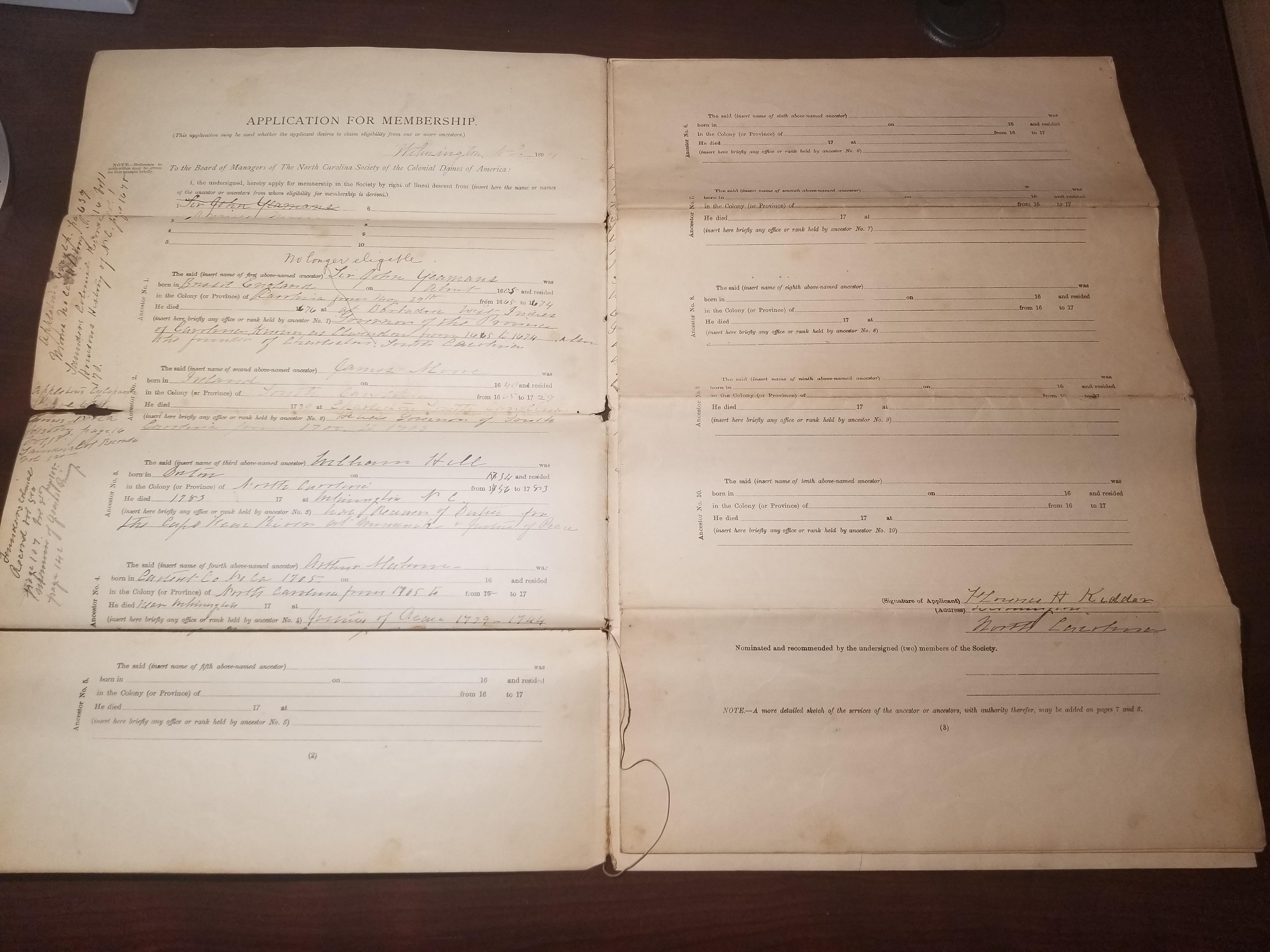 To enlarge the image, first, click anywhere on the page. On Mac computers, hold down the Command and + keys. On a PC, hold down the Control and + keys.